As many of you already know, the OADC's Brief and Motions Bank has been an amazing resource for draft motions, legal research, juvenile materials, and social sciences research that you cannot easily get anywhere else. We have just completed a total overhaul of the bank, improving search functions and integrating the materials together in one place, now called the eLibrary. And best of all, only one login is required to access these materials!
Keep in mind that the eLibrary functions best with Chrome and Firefox browsers. We do not recommend the use of Internet Explorer for our site.
(If you need help logging into the site, see this blog post that will guide you through resetting your username or password.)
First, you must log into the informational website, using your unique username and password, then navigate to the eLibrary section of the website. You can get to the eLibrary either from the top menu bar…

…or from the home page.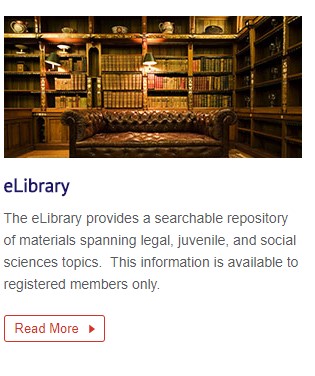 Click on either button and you will end up on the eLibrary home page, which looks like this: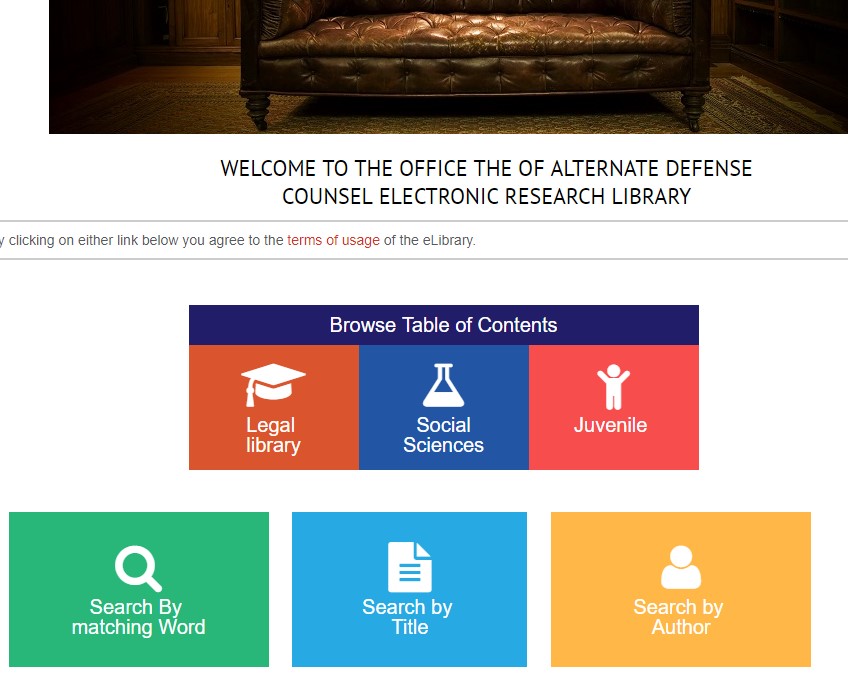 Click any button to get started.
If you wish to contact the content manager for the eLibrary, please This email address is being protected from spambots. You need JavaScript enabled to view it. or call Jonathan Rosen at 303-515-6922.
If you experience technical issues with the eLibrary please This email address is being protected from spambots. You need JavaScript enabled to view it. to email technical support.
You can always access these contact links from the eLibrary home page as well. We will cover some of the features of the new eLibrary in subsequents WTW posts - stay tuned!